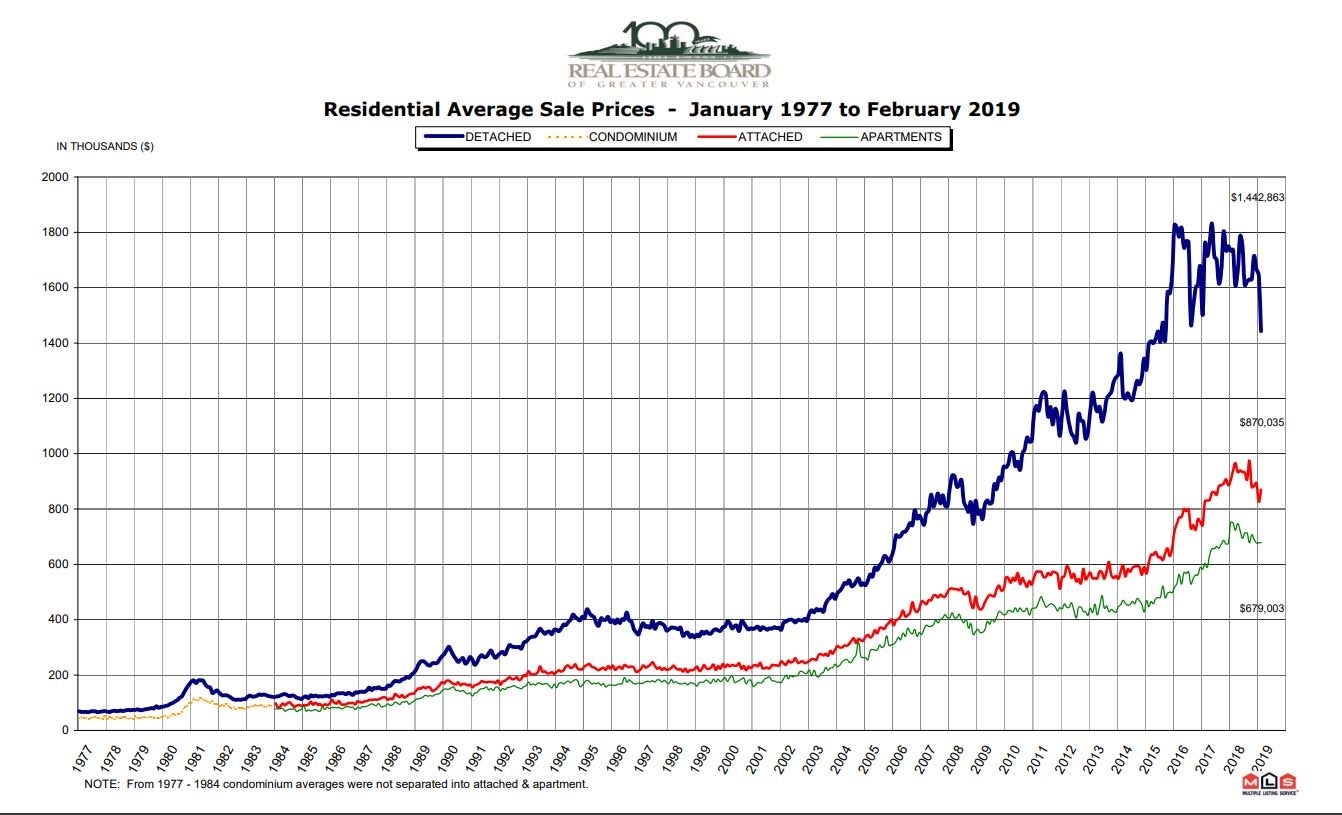 The stats for February have come out and needless to say there has been a definitive market shift. The cards used to be entirely in the hands of the sellers, but now buyers are enjoying a little more control over the market. Sellers shouldn't expect a frenzy of buyers desperately trying to outbid one another in multiple offers. The number of transactions have shifted dramatically and is actually starting to cause some downward pressure on prices, especially in the detached housing market. It is of note that this pressure has not fully trickled down into the attached (ie. townhomes and condos) as of yet; however this is likely to occur.
What does this all mean? Here are a few take away items that we can use from the current stats release:
 

If you are currently living in a townhouse

and were thinking to up-size into a house, this might your window of opportunity, as you can still get a strong price for your home and move into an already softened market for detached houses.

If you are thinking about getting into the market

, your window might be opening up it this downward pressure on prices maintains. Currently for all of Greater Vancouver (as a whole) the Sales to Listings Ratio (SLR%) is at 12.8%. The Rule of thumb form analysts is that a SLR% of 12 or lower for a sustained time will cause prices to fall.

If you missed you window for downsizing from a larger home

or are thinking of what to do with your detached house. You may want to consider using some of your equity to take advantage of the likely softening condo market and scoop up a rental investment property. 
Many first time buyers thinking about getting into the market will likely be standing on the sidelines waiting for "the big bubble to burst". I am in the camp that there is no monster bubble and this fire and brimstone that some claim to be coming around just around the corner is not actually there. Yes, we are coming into a market correction, no the prices are not going to drop to 1978 levels. Your best bet is to get your ducks in a row, get pre-approved and then look for a place that fits your needs as the prices are going down. A prudent real estate advisor should be able to help you negotiate down the price a little more as well for you as the seller's realtor will be aware that the prices are feeling some downward pressure and will/should advise accordingly. The main point is:
Don't stand around too long waiting for the exact bottom of the market. More than likely you will miss it and the market will go back up.
The graph shown in the blog is for all over Greater Vancouver. There are some pockets that are still running hot and there are some that are already a smoking deal. If you would like a more in depth look at a certain area or have any questions please don't hesitate to contact me at 
haze-hartwig@coldwellbanker.ca