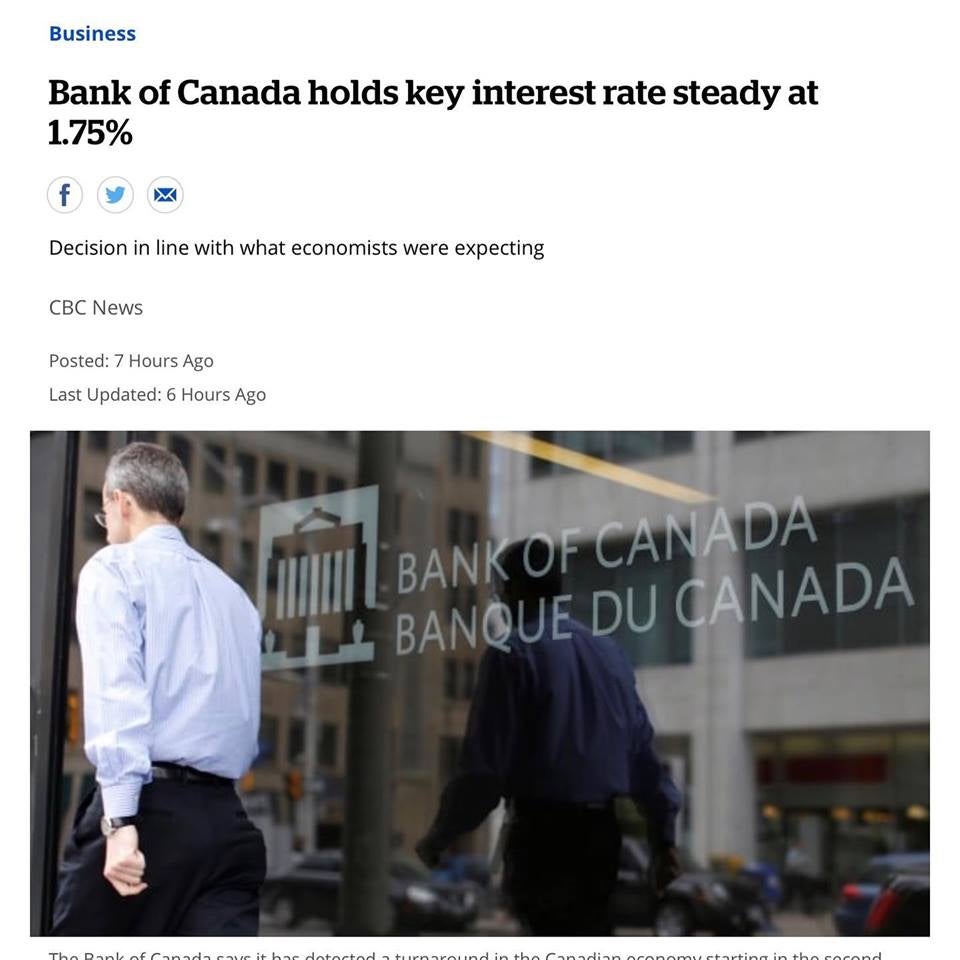 The stats have come out for the month of May with a lot of goings on! On May 30th the Bank of Canada held the key interest rate at 1.75% with is what economists had predicted along with a slim chance of there being a further reduction (Most are figuring that the rates will likely stay the same until 2020). Buyers are still grappling with the B20 rules (the stress test) as it has greatly reduced their buying power. There is some aid in sight though as some mortgages are being secured between 2.94% and 3.04%; this combined with a month over month increase in inventory has created some downward pressure on pricing, HOWEVER that trend may be coming to a close as sales have also been on the rise and show signs of continuing with this trend. There might be some more downward pressure on prices over the next couple of months and the Fall market will be the true indication of where the market is headed for the longer run. Prices have been in a state of correction from the red hot market that the Greater Vancouver area was experiencing with decreases in the housing prices as follows: Detached Houses: down 0.5% from April 2019 and down 5.4% over the past 6 monthsApartment: down 0.5% from April 2019 and down 2% over the past 6 monthsAttached Homes: down 0.6% from April 2019 and down 3.5% over the past 6 months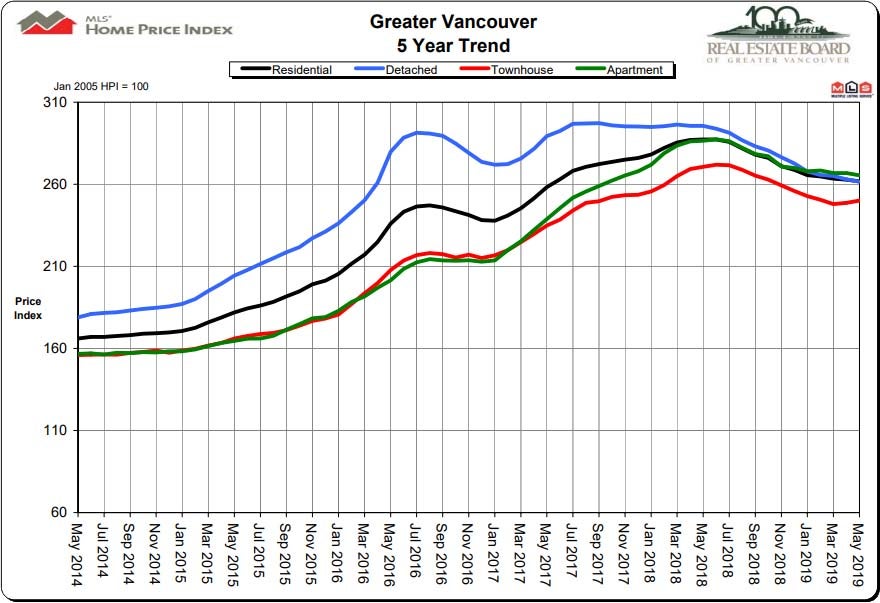 For any sellers, in this market which is currently closing into the balanced area pricing sharply is the key as there are a lot of homes currently on the market and thus creating a lot of selection and competition for buyer's interest. For any purchasers that are in the market, there are indicators that it is getting to the bottom of the market as even with the increase of listings that are entering the market, there is still a trend of a lower "Months of Inventory", which usually leads to an increase in prices; while there may be some slight decreases still, negotiating them into a purchase would be more advisable to try to attain a great value purchase!
This is a broad overview of the real estate market as a whole and does change between product (houses to apartments) and areas (Full stats package for May can be found here: 
http://members.rebgv.org/news/REBGV-Stats-Pkg-May-2019.pdf
 ).