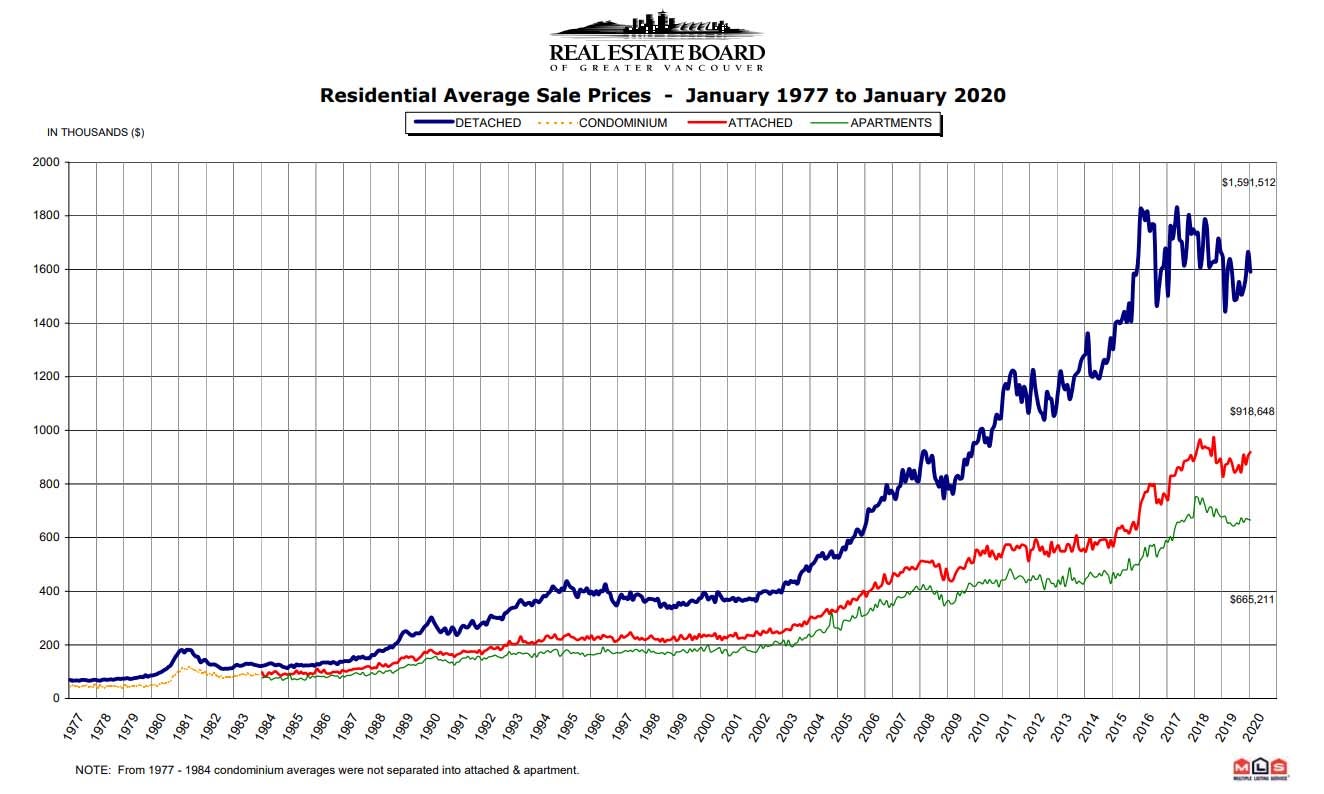 The January stats have come out to start off 2020 and they are showing a gradual creep up in price and into a seller's market in a lot of areas around Greater Vancouver. There are even instances of multiple offers happening more often as of late on many sharply priced homes. (Do keep in mind that stats can change form sub-area to sub-area, so if you want to know about yours don't hesitate to reach out!)

Across all types of homes in the Greater Vancouver area there has been a 1.6% in the past 6 months and a 0.8% increase from December 2019. This has been caused to a lack of listings hitting the market. Should there not be an increase in options for purchasers to select from we will likely see this trend continue on and prices will carry on rising. 

We are currently in a relatively balanced market, so there are still some deals to be had for purchasers with some negotiations, however as mentioned above if we do not see more supply enter the market soon, we might end up with a seller's market. Buyers should consider getting off the fence if they are wanting to get a head of the current trend; that being said should we see a sudden increase in homes for sale (as it typical of the springtime), it should help keep the market balanced and the prices at bay. 

Should we have a sudden rush of sales and low inventory, we may see the prices increase ahead of the injection of new homes for sale, which could cause them all to enter the market at a higher starting value this spring. There is no way to predict the future, on a personal observation, it seems that more buyers are out looking right now than sellers so the later might be the correct prediction and we could see higher prices for Spring; time will tell.