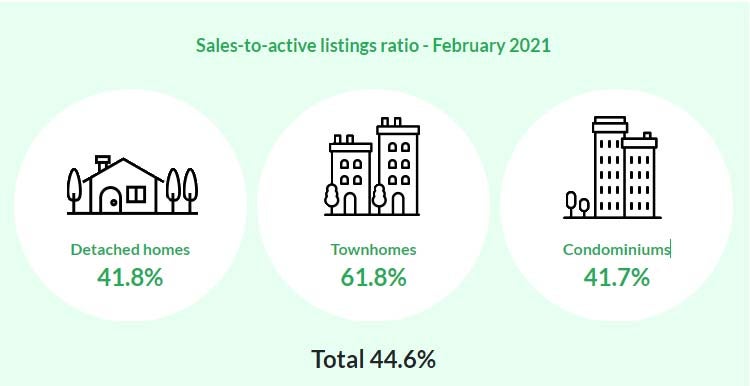 The February 2021 stats have arrived and as expected from the past few months of activity there is heavy upward pressure on the prices. This is mainly fueled by the competition among the buyers with historically low interest rates and a seemingly feeling of missing out. The original type of home that was feeling this pressure was detached houses, but this has since then washed over into the townhomes and is now getting into the condo/apartment level as people are pushed out of their original searches further into the hierarchy of home values (House being the top and most expensive to condo being the least expensive).
 
This will likely continue for a while and become fiercer before any signs of cooling off appear and will also end up causing a possible increase in rental prices as people that miss the mark will need to rent as well; creating more competition in rental markets as well. Some speculation has been made that as Covid19 restrictions lift and travel becomes a possibility, there may be a cooling off period in the market as people's priorities will move to buying experiences over assets… Who actually knows for sure what the future will bring though?

Total sales in the Greater Vancouver Regional District for the month of February were at 3,727 which is a 56% increase from that 2,389 that occurred in January of this year. With multiple offers being common place, this is one of the key factors that is driving up prices as more and more product (read: homes) gets used up and thus creating supply and demand issues. There are still ways to get homes other than being the number one for price, but it does take some kill and know how (such as using back-up offers effectively should an offer not be the #1 choice).
 
In the month of February there was a total of 5,048 newly listed home which is an increase of 12.7% from that of January and there was a sales ratio across Burnaby, New Westminster and Coquitlam of 50% (5 of 10 homes selling), however Coquitlam Townhomes were selling at 78% making the competition for a town home the most aggressive market segment of the 3 areas.
 
Analysts typically say downward pressure on home prices occurs when the ratio is below 12% for a sustained period and home prices usually experience upward pressure when the ratio rises over 20% for several months.
The price benchmark for the GVRD has moved up 2.6% on average from January 2021 with the more remote areas such as Sunshine Coast showing the highest month over month increase.

The sales prices for Metro Vancouver shaped up as follows:
Detached: Up 13.7% from February 2020 and Up 2.8% from January 2021
Townhouse: Up 7.9% from February 2020 and Up 2.9% from January 2021
Apartment: Up 2.5% from February 2020 and Up 2.5% from January 2021

Needless to say that the market is in an upturned pattern and prices look like they will continue to rise; to what heights no one can be sure and for how long this trend will continue no one really knows…. For those that are purchasing though there are still ways to win in such an active market.
Some of the ways to win are:
1. Get a pre-approval. They are free and no obligation. This way if you are writing an offer on something you know what your numbers look like and the threshold that you are comfortable with.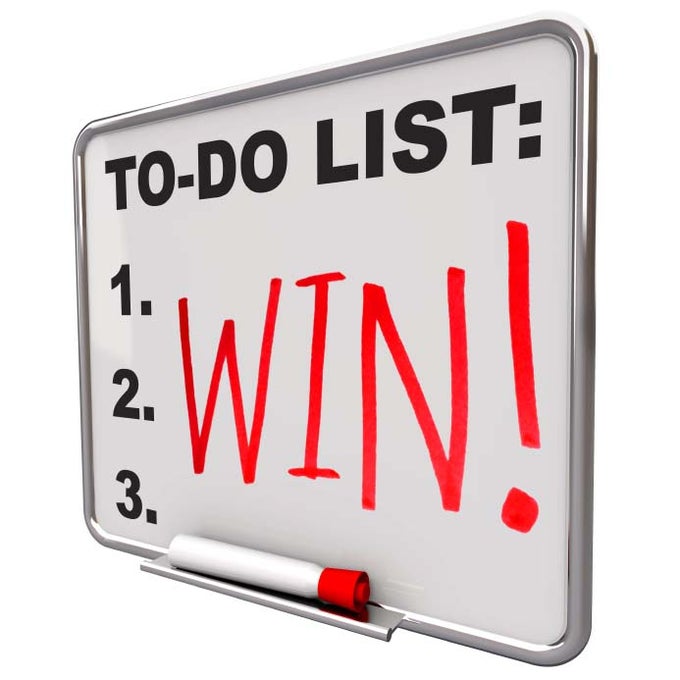 2. Move quickly. In this type of market going to look at homes leisurely on weekends will surely leave you in the dust with others going out and looking daily. Speed is a factor in this market and yes is can be stressful; which leads us to point 3.

3. Try to stay calm. If you don't get the first one or the 3rd, just keep at it as it will happen and in my years as a realty advisor I have never seen someone purchase a home and wish they had got the one 3 months prior. You will get a great space that you will be happy and proud of so try to just roll with it.
4. Use a professional. We work in this market, we work in hot markets, and we work in cold markets. This is what we do. We have methods, a stronger search system on MLS and have different ways to help you get to your goal. Our job is to help you and look out for any pitfalls that might get in the way that you might not have seen or know about…. As mentioned before, this is what we do, so don't be afraid to ask a question you are not "bothering" us as chances are we have already been asked by someone yesterday about the same thing!
If you would like a more targeted analysis for your particular area or needs, please feel free to contact me via phone at 604-522-4777 or e-mail directly at
haze-hartwig@coldwellbanker.ca
or join us at our Facebook Page (
www.facebook.com/HazeRealty
)
(Source: http://members.rebgv.org/news/REBGV-Stats-Pkg-February-2021.pdf)