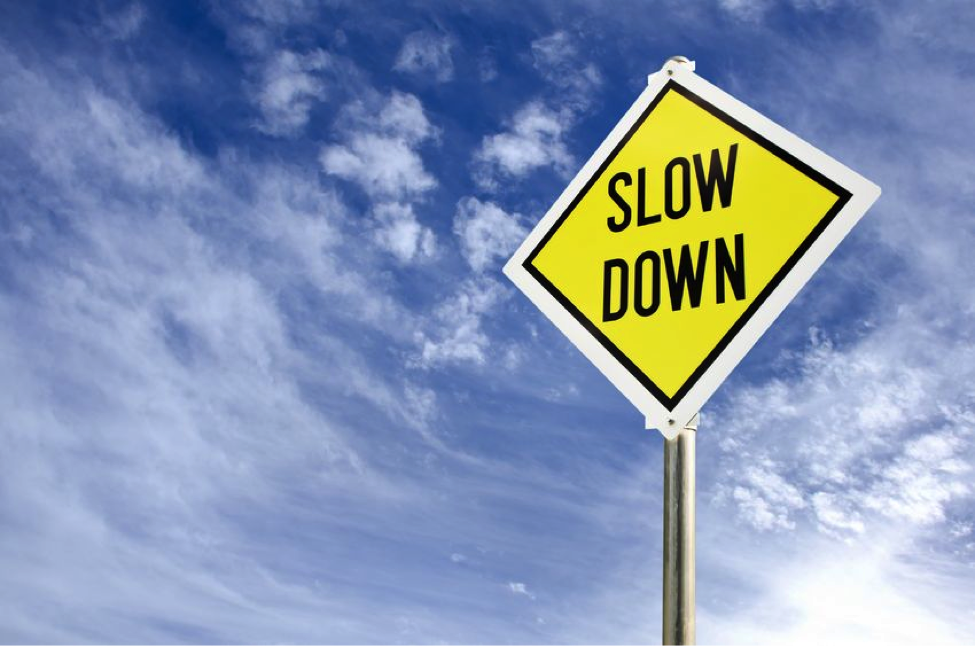 The Real Estate Board of Greater Vancouver (REBGV) reports that a total of 4,268 homes were sold in May 2021. This is a 13% decrease from April of this year at 4,908.

The home sale and listing activity has remained above the 10 year averages the market is showing signs of cooling off with less intensity in the market than was seen earlier in the year's spring market. Pricing more accurately based on the current market conditions is what is needed due to this decline of intensity.
 
There were a total of 7,125 newly listed homes across all 3 sects of detached, attached and apartment/condo in Metro Vancouver in May 2021. This is a 10.2% decrease from the 7,938 that were listed in April 2021. With the total number of homes listed currently sitting at 10,970.
Keith Stewart, REBGV economist has said "
With sales easing down from record peaks, a revised mortgage stress test that reduces the maximum borrowing amounts by approximately 4.5%, and the average five-year fixed mortgage rates climbing back over 2% since the beginning of 2021, we'll pay close attention to these factors leading into the summer to understand what affect they'll have on the current market cycle"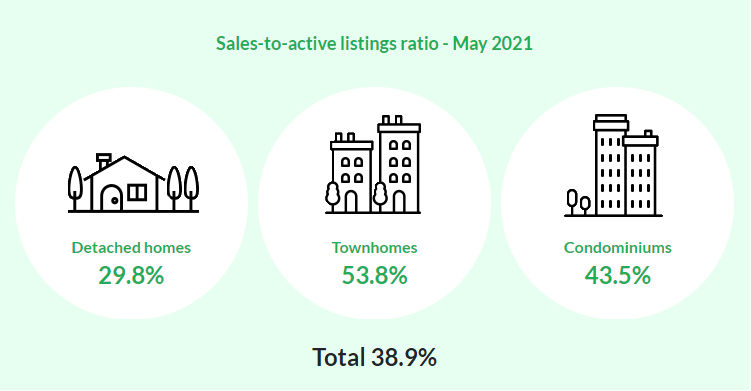 The sales-to-active ratio for all property types combined for May 2021 is 38.9%. By property type the breakdown is as follows:
 
Detached: 29.8 %
Attached: 53.8%
Apartment: 43.5%

Analysts generally states that downward pressure on home prices occurs when the listing-to-active ratio moves below 12% for a sustained period, while prices of homes will often have upward pressure when it surpasses 20% over a sustained period.

There were 1,430 sales of detached homes in May of 2021 with a benchmark price of $1,800,600 which is a 1.7% increase from the previous month in April 2021.
 
Attached homes showed a 1.8% increase in their benchmark price to $936,300 with a total of 800 sales for May 2021.

Sales of apartments for May 2021 totaled at 2,049 and showed a benchmark price of $737,100. This represents a 1.2% increase from April of this year.

The takeaway from the latest stats is that the market appears to be slowing down; this will ease up on the pressure felt on buyers from the breakneck pace that was being experienced in the spring market. There are still multiple offers occurring, however the number of offers is diminishing and pricing is not becoming a factor as the laziness of deliberately underpricing a home to have multiple offers is now a higher risk than it was in the spring market was… This combined with "buyer exhaustion", new mortgage stress tests and people gearing up for the lift of Covid restrictions, may cause more of a cooling trend. 
Pricing more sharply for sellers is going to become more of a factor and buyers will enjoy a cooling of the market in which they will be able to perform more diligence and be able to shop around and negotiate. This view is not to be confused with a market crash as the Greater Vancouver real estate market is still quite strong and healthy, just not an all-out dash as it was in spring of this year.
If you would like a more targeted analysis for your particular area or needs, please feel free to contact me via phone at 604-522-4777 or e-mail directly at
haze-hartwig@coldwellbanker.ca
or join us at our Facebook Page (
www.facebook.com/HazeRealty
)
(Source: http://members.rebgv.org/news/REBGV-Stats-Pkg-May-2021.pdf)