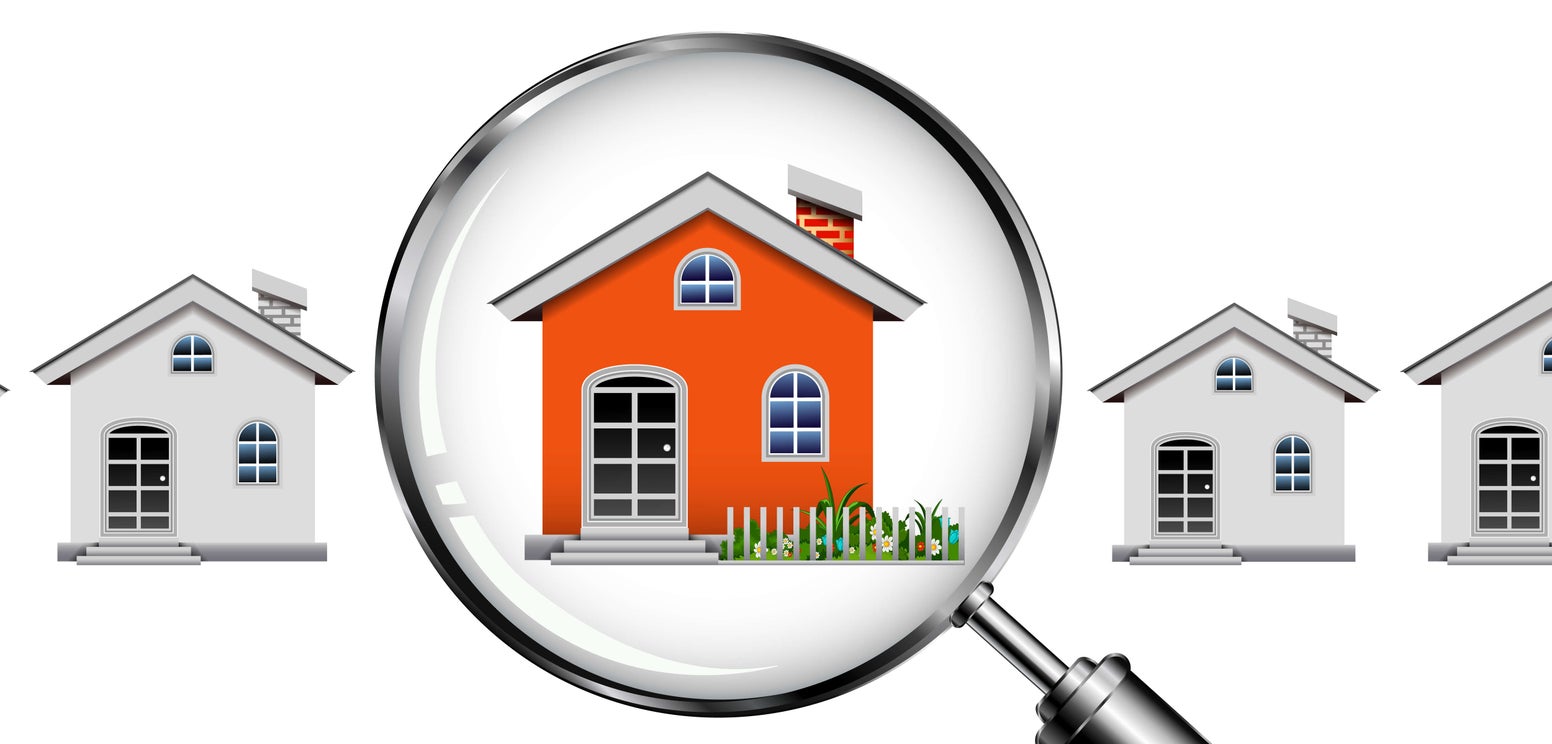 Residential sales in the Greater Vancouver region totaled 3,326 in July of 2021. This is a 6.3% increase from that of July 2020 and an 11.6% decrease in the amount of homes sold in June 2021.
"
Home sales and listings fell in line with typical seasonal patterns as summer got going in earnest in July. On top of moderating market activity, price growth has leveled off in most areas and home types.
" says the Real Estate Board of Greater Vancouver's economist Keith Stewart.
July saw 4,377 homes collectively newly listed on MLS in Metro Vancouver. This is a 25.2% decrease from June 2021 when 5,849 homes were listed. July's new listings are 12.3% lower than the 10-year average for the month.
"
Low housing supply remains a fundamental factor in Metro Vancouver's housing market,
" Stewart said. "
Home sales remain above average and we're starting to see price increases relent as well. Going forward, the supply of homes for sale will be among the most critical factors to watch. This will determine the next direction for house price trends."
The total number of homes currently listed in Metro Vancouver sits at 9,850. This is a 9.1% decrease from that of the previous month (10,839).

The sales-to-active listings ratio for July 2021 is at 33.8% for all properties combined and has a break down by type as follows:
Detached: 25.5%
Townhomes: 47.8%
Apartment/Condo: 37.3%

Analysts generally states that downward pressure on home prices occurs when the sales-to-active ratio moves below 12% for a sustained period, while prices of homes will often have upward pressure when it surpasses 20% over a sustained period.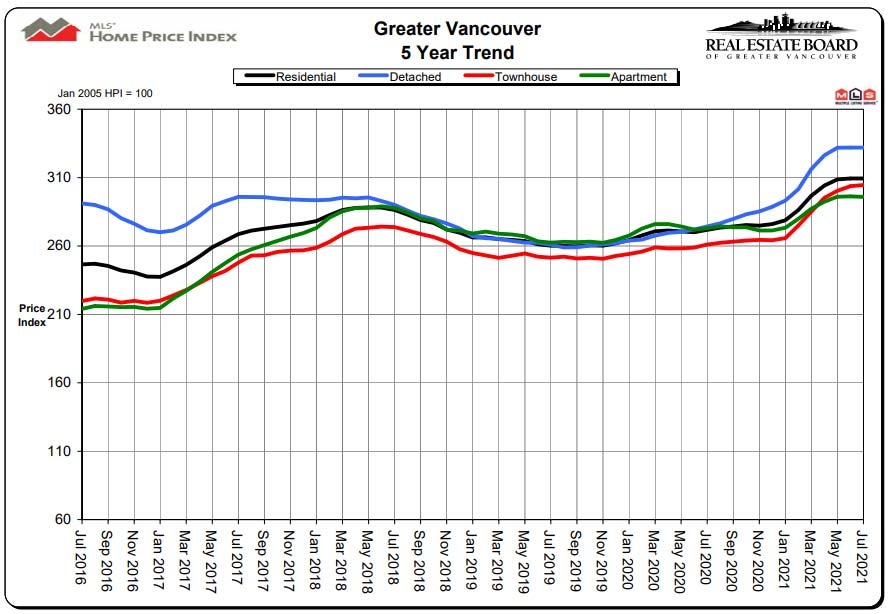 Sales of detached homes in July 2021 were at 1,050; which is a 6.3% decrease from July 2020 and a reached a benchmark price of $1,801,100 which is a 21% increase from July 2020 and is unchanged from June of this year.
Townhome sales reached a total of 601 for Metro Vancouver, which is a 0.5% increase from the 607 that was attained in July of 2020. The benchmark price of Townhomes was $949,400; which is a 16.7% increase from July 2020 and a 0.3% increase from June of 2021

Sales of Apartment/Condos tallied to 1,666 in July 2021. This represents a 19% increase from that of July 2020. The benchmark price for Apartment/Condos is at $736,900 which is an 8.4% increase from July of last year and a 0.1% decrease from June 2021.

As mentioned before one of the most determining factors for how the housing market will trend is the supply of homes that are available for purchase. Currently there is not many coming on the market for sale which is in line with the traditional summer market. Should there be a lot of homes suddenly come on the market come fall, we may see some softening of prices, however that can be quickly counter acted with a sudden influx of buyers that would quickly eat up the new stock of homes that are listed in the usual supply vs. demand concept.
If you are thinking to purchase in the near future, it may be prudent to get your preapproval done for your mortgage as there may be a slight window at the start of Fall when traditionally a lot of homes hit the market and create a higher amount of selection for potential purchasers.
If you would like a more targeted analysis for your particular area or needs, please feel free to contact me via phone at 604-522-4777 or e-mail directly at
haze-hartwig@coldwellbanker.ca
or join us at our Facebook Page (
www.facebook.com/HazeRealty
)
(Source: 
http://members.rebgv.org/news/REBGV-Stats-Pkg-July-2021.pdf
)