There is a gap in perception for many tenants that they don't have a use for insurance. This might be from the belief that it's very expensive, or that there is no benefit to the tenant or even the misunderstanding that the landlord's insurance will cover them. Whatever the reason is, let's take a look at what tenant's insurance is and why it's a good idea to have it.
Less than half of renters in Canada have the protection of tenant insurance
.
One of the major benefits of tenant's insurance is that it will offer financial support for lost property and any legal liability where a tenant may be found liable (such as a slippery area rug for instance!). Additionally in many cases tenant's insurance will also aid in the costs of a housing should the unit be temporarily unlivable from some events such as a flood or fire. These are a few of the items that are covered and more.
How Much Is Tenant's Insurance?
The most entry level may want to look at is $40,000 which may cover most of belongings, but that is truly up to whomever is looking for insurance. The best way to determine is to do a thorough check and tally of all the belongings you own and would want to insure. This can be as low as $30-$50 a month, but please speak with an insurance professional so that the correct amount of coverage is attained and to make sure the numbers work for you.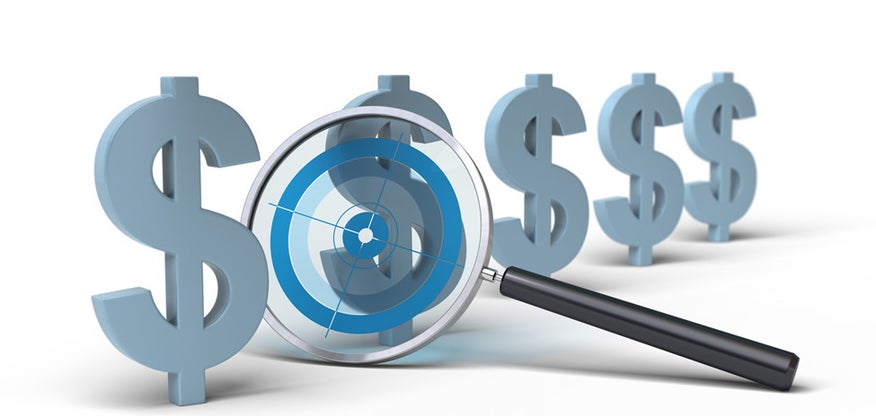 This is usually where a lot of people say "my stuff isn't really worth that much", but when we slow down and really take a look, our items add up quickly! Eg. 5 pairs of shoes could be $500 or more? Snowboard? Surfboard? These all add up! Do remember if you have purchased tenant's insurance to revisit it as you may upgrade your furniture or clothing etc.
Does Each Tenant Need Their Own Insurance?
It really depends on the living situation within the tenancy situation. Generally each tenant will need their own insurance policy unless a joint policy is opened together. One example of a usual joint policy would be for common-law or married couples; but in cases with roommates, it is best to open up individual policies.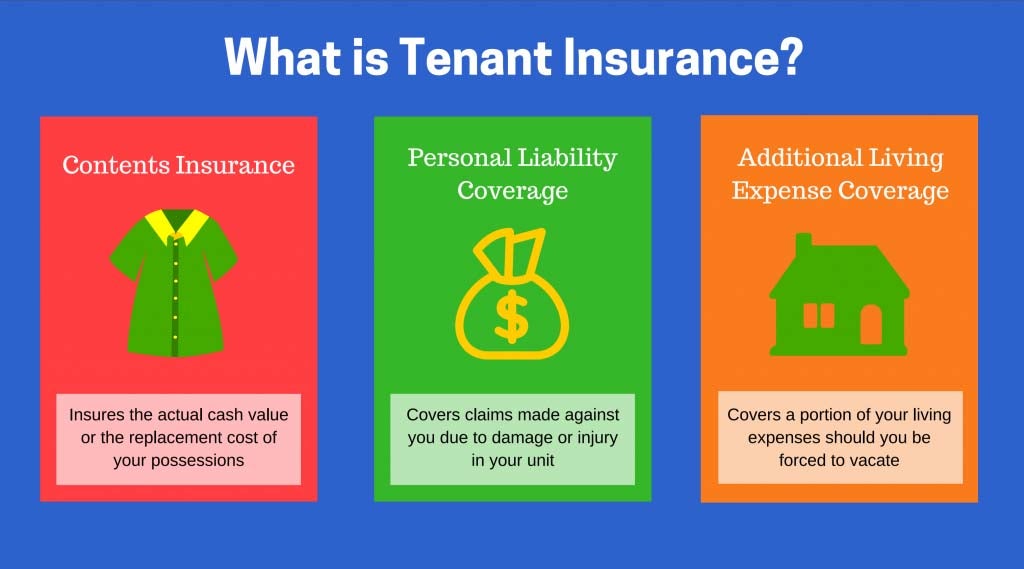 Personal Liability Coverage
Another aspect of tenant's insurance is to protect you in the cases where your personal liability may come up in the event that someone was hurt in your apartment or in case something occurs that affects another unit in the building. If you have no coverage you may end up footing the bill for some large costs such as someone's medical bills or for the damage caused to other units. It I quite surprising how far a flood can travel in an apartment building!
Additional Expenses
One of the most overlooked and most important points for tenant's insurance is the additional coverage that is available with most policies… Keeping a roof over your head! There is a possibility that your residence may be unfit for you to live in due to some outside claim such as a flood or fire in a neighbouring unit. You may be eligible for some financial assistance for items such as hotel and/or food costs if you have to live elsewhere temporarily due to another claim affecting you.
 
Purchasing tenant insurance is a great idea to help make sure that you are not outlaying money for something that is out of your control and in many cases can be as little as the cost of a pizza night at home.
If you need to speak with a great insurance broker to see if there is a policy that works for you and your budget, feel free to send me a direct message or email me at
haze-hartwig@coldwellbanker.ca
and I will be able to put you in touch with one!