Total home sales for Greater Vancouver reached a total of 4,344 in March 2022. This is a 23.9% decrease from the same time in 2021 and a 26.9% increase from February of this year.
"
March of 2021 was the highest selling month in our history. This year's activity, while still elevated, is happening at a calmer pace than we experienced 12 months ago,
" Daniel John, REBGV Chair said. "
Home buyers are keeping a close eye on rising interest rates, hoping to make a move before their locked-in rates expire.
"
There were a combined 6,673 homes newly listed homes for sale on the MLS (Multiple Listing Service) system in February of this year (Detached, Attached & Apartments). This is a 22% increase from February of this year where a total of 4,170 homes were newly listed.
Currently there are a total of 7,628 homes that are listed for sale on the MLS system in Metro Vancouver which is a 13.1% increase from February 2022 and a 16.6% decrease from the number of homes that were listed in February of 2021.
"
We're still seeing upward pressure on prices across all housing categories in the region. Lack of supply is driving this pressure,
" John said. "
The number of homes listed for sale on our MLS® system today is less than half of what's needed to shift the market into balanced territory.
"
The sales-to-active listings ratio for February currently sits at 56.9% and breaks down by property type as follows:
Detached: 38.8%
Attached: 73.3%
Apartment: 70.3%

Analysts generally state that downward pressure on home prices occurs when the sales-to-active ratio moves below 12% for a sustained period, while prices of homes will often have upward pressure when it surpasses 20% over a sustained period.
The benchmark price for all homes in Metro Vancouver sits at $1,360,500. This is a 3.6% increase from February 2022 and a 20.7% increase from March of last year.
Detached home sales reached a total of 1,291 in March 2022 which represents a 34.4% decrease from March 2021 and attained a benchmark price of $2,118,600. This is a 3.6% increase from February 2022 and a 20.7% increase from March of last year.
Sales of attached homes reached a total of 743 in March 2022, a 29.0% decrease from the total sales for March 2021. The benchmark price attached homes is $1,138,300. This is a 4.4% increase from February of this year and a 28.1% increase from March of last year.
The total amounts of sales of apartments were 2,310 for March 2022. This is a 14.3% decrease from March of 2021. The benchmark price for apartments in March currently sits at $835,000. This is 16.8% increase from March of 2021 and 3.4% increase from February of this year.
THE TAKE AWAY:
There is still fierce competition for homes in our market caused by supply and demand. HOWEVER, there is some hope as traditionally more units come on the market in the spring market which spreads out purchasers and creates less competition as they are not all focused on the same properties. The BOC (Bank of Canada) has also increased their rates a half of a point, which is unusual and has caused a cooling effect on the market. It is expected that there will be another flurry of activity as many with a rate hold will be trying to purchase prior to it expiring and having to be renewed at the higher level.
This may be some welcomed news for many first-time home buyers as there will be less competition, although it does come at the price of reduced purchasing power, which is what generally causes the prices to go down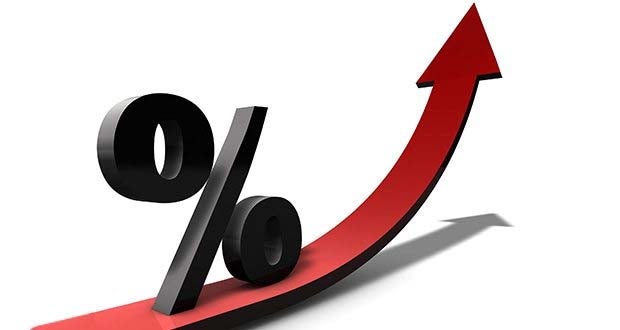 after an extended period of time as takes sellers to come to terms with a market shift. This will also change the marketing of properties as we will likely see more homes being priced closer to market value than the deliberate underpricing in hopes to cause a multiple offer situation.
There has also been talk of having investors put 35% down over the current 20%. There has been no declaration as to when this will come into effect, but that will likely cause some higher activity in rentable units as it will become increasingly difficult for the average investor to purchase an income producing property… This will likely take more rentals out of the market… But that is a whole other ball of wax for a different article.
If you would like a more targeted analysis for your particular area or needs, please feel free to contact me via phone at 604-522-4777 or e-mail directly at:
haze@hazerealty.com
or join us at our Facebook Page (
www.facebook.com/HazeRealty
)
(Source:
http://members.rebgv.org/news/REBGV-Stats-Pkg-March-2022.pdf
)