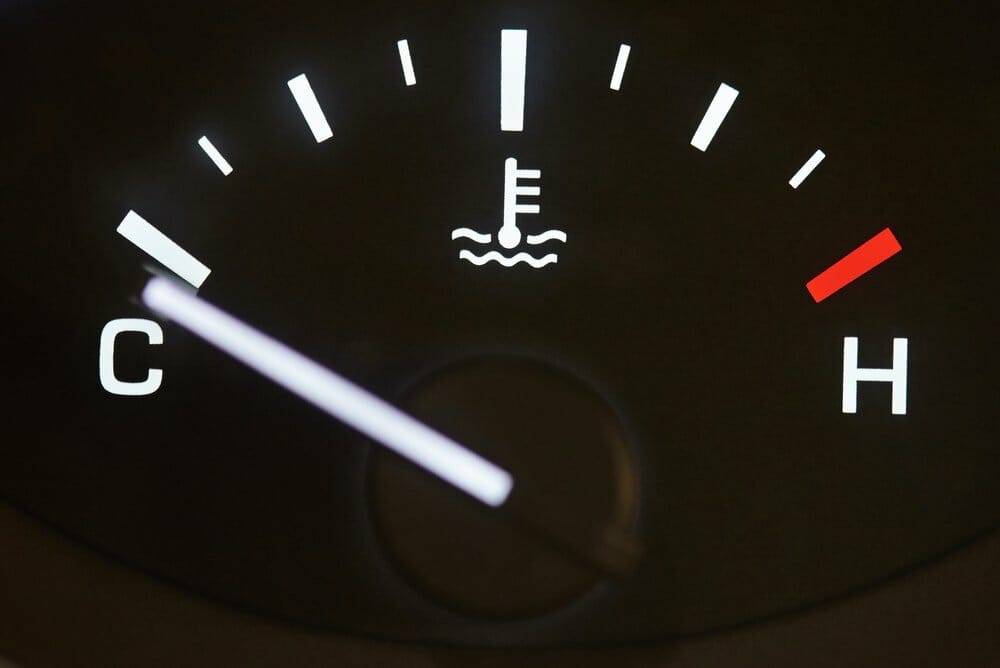 Statistics reported by The Real Estate Board of Greater Vancouver (REBGV) has shown that there was a total of 1,903 during October 2022 for residential sales. This is a 45.5% decrease from the same month last year and a 12.8% increase from the 1,687 homes sold in September of this year.
"
Inflation and rising interest rates continue to dominate headlines, leading many buyers and sellers to assess how these factors impact their housing options,
" Andrew Lis, REBGV's director, economics and data analytics said. "
With sales remaining near historic lows, the number of active listings continues to inch upward, causing home prices to recede from the record highs set in the spring of 2022.
"

There was a total of 4,033 residential homes listed in October 2022 across all types (detached, attached and apartment) on the MLS system in Metro Vancouver. This is a 0.4% decrease from October of last year and a 4.6% decrease from September 2022.

The total number of homes that are currently listed for Metro Vancouver sits at 9,852. This is a 22.6% increase from October 2021 and a 1.2% decrease from September of this year.
"
Recent years have been characterized by a frenetic pace of sales amplified by scarce listings on the market to choose from. Today's market cycle is a marked departure, with a slower pace of sales and more selection to choose from,
" Lis said. "
This environment provides buyers and sellers more time to conduct home inspections, strata minute reviews, and other due diligence. With the possibly of yet another rate hike by the Bank of Canada this December, it has become even more important to secure financing as early in the process as possible."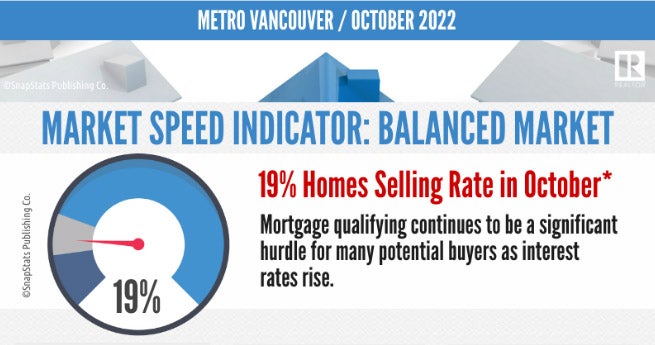 The current sales-to-active ratio is at 19.3% combines and breaks down per property type as follows:

Detached: 14.3%
Townhomes: 21.6%
Apartment: 23.2%
Analysts generally state that downward pressure on home prices occurs when the sales-to-active ratio moves below 12% for a sustained period, while prices of homes will often have upward pressure when it surpasses 20% over a sustained period.
The benchmark price for all homes in the Metro Vancouver area currently is $1,148,900. This is a 2.1% increase from October of last year. This is also a 9.2% decrease across the past 6 months and a 0.6% decrease from September of this year.

For October 2022 there was a total of 575 homes sold which is a 47.2% decrease from the total that as sold in October of last year. The benchmark price sits at $1,892,100 and is a 0.7% decrease from September 2022.
333 attached homes were sold last month and is a 44.8% decrease from the 603 attached homes that were sold in October 2021. The benchmark price for this type of home is $1,043,600 and represents a 0.5% decrease from September of this year.
The total number of apartments that were sold in October 2022 was 995. This is a 44.8% decrease from the 1,801 homes that were sold during the same period last year. The benchmark price for an apartment is $727,100. This is a 0.2% decrease from September 2022.
THE TAKEAWAY:
The market is trending down and while this isn't the greatest news for sellers in general, there are opportunities that can be used during this cooling period; namely
sellers that are looking to upsize
(IE. change from a condo to a townhouse or house) and
investors.
These two market segments in particular are able to take advantage that there is downward pressure on pricing and both segments likely have some cash behind them as they have built a heap of equity in one of the hottest markets in history. EVER.
Now it might be against Intuition as a seller to sell your home in a downward market, however when you look at it in a very basic number it starts to make more sense.
10% off of $100,000 is less than 10% off of $1,000,000. This means that if you are upsizing, you are not making the tip top max on your sale, BUT you are purchasing something larger and when the market goes back up, you will yield more.
Investors can maximize on this downward trend as well from a couple of angles. 
The first, being that with the market slowing there is more time to compare and negotiate to a price that will aid in having the rent cover your expenses (or closer to). The second is that with the rising interest rates, this is lowering a lot of first-time buyer's purchasing power and generally first-time buyers and investors are looking for quite similar products. The interest rates are also causing a lot of people to stay out of the sales market and thus creating upward pressure on rents.
Ideally as an investor you will be able to purchase a rental property, that will yield a strong rent and as long as you may weather the storm of higher interest rates (provided you are on a variable mortgage) you will be able to ride the rates back down when they most likely drop later in the future. This will result in you having a home that has a lower principle, higher end rent and an (eventually) lower interest rate.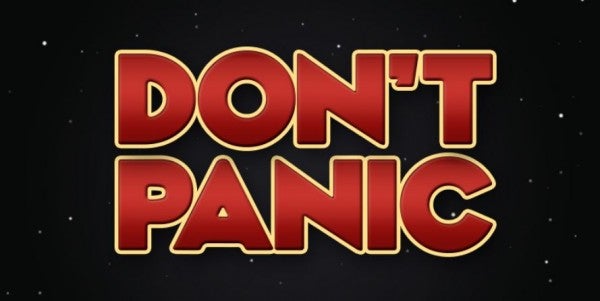 So overall, yes the market has shifted but, no the sky isn't falling and this isn't some insane market crash that some are claiming and/or hoping for. It is just a different market than we have been looking at for the past 2 years.
If you would like a more targeted analysis for your particular area or needs and to figure out how to make this shift best benefit you, please feel free to contact me via phone at 604-522-4777 or e-mail directly at:
haze@hazerealty.com
or join us at our Facebook Page (
www.facebook.com/HazeRealty
)
(Source:
https://members.rebgv.org/news/REBGV-Stats-Pkg-Oct-2022.pdf
)