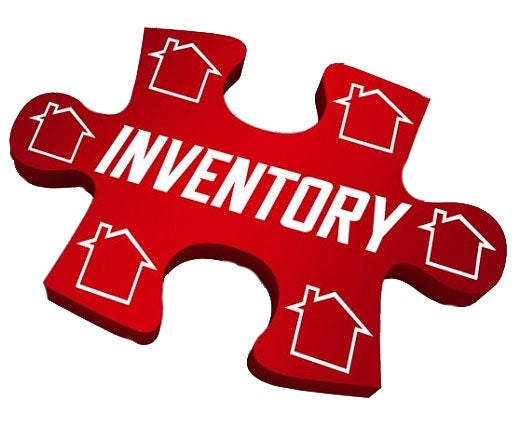 The latest data on housing listings in February reveals that there is a persistent hesitance among potential home sellers to participate in the Metro Vancouver housing market. This has resulted in below-average sales activity that remains significantly lower than the historical norms. In reflection of this, the number of homes available for sale in the region continues to slightly increase.
The Real Estate Board of Greater Vancouver (REBGV) has released its latest report, revealing that residential home sales in the region have dropped significantly. Specifically, only 1,808 sales were recorded in February 2023, representing a 47.2% decrease from the 3,424 sales recorded during the same period last year. However, this figure does show a 76.9% increase from the 1,022 homes sold in January 2023. Despite this slight improvement, last month's sales were still 33% below the 10-year February sales average.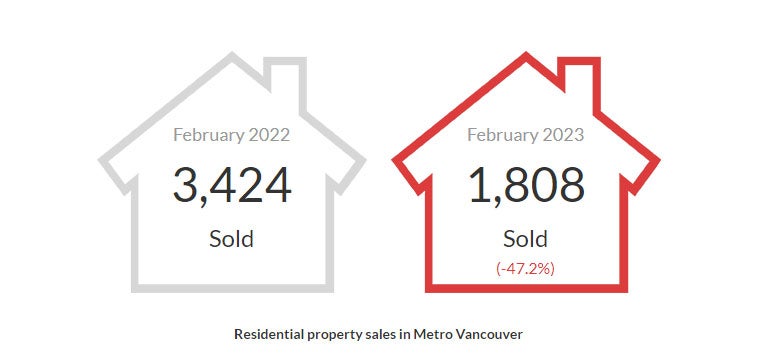 "It's hard to sell what you don't have, and with new listing activity remaining among the lowest in recent history, sales are struggling to hit typical levels for this point in the year,"
said Andrew Lis, REBGV's director, economics and data analytics.
"On the plus side for prospective buyers, the below-average sales activity is allowing inventory to accumulate, which is keeping market conditions from straying too deeply into sellers' market territory, particularly in the more affordably priced segments."
According to the MLS, there were 3,467 detached, attached, and apartment properties newly listed for sale in Metro Vancouver in February 2023. This represents a significant decline of 36.6% when compared to the 5,471 homes listed during the same period last year. There was a slight increase of 5.2% when compared to January 2023, which saw 3,297 homes listed. Currently, the total number of homes listed for sale on the MLS system in Metro Vancouver is 7,868, which is a larger increase of 16.7% compared to February 2022 when there were 6,742 homes listed, and a smaller 5.2% increase compared to January 2023 when there were 7,478 homes listed.
"While we continue to expect home price trends to show year-over-year declines for a few more months, current data and market activity suggest pricing is firming up. In fact, some leading indicators suggest we may see modest price increases this spring, particularly if sales activity increases and mortgage rates hold steady,"
Lis said.
"In the somewhat unusual market environment we find ourselves in right now with higher mortgage rates, fewer sales, and inventory that is inching higher but remains far from abundant, working with a Realtor who understands your local market conditions and has experience navigating challenging markets is paramount."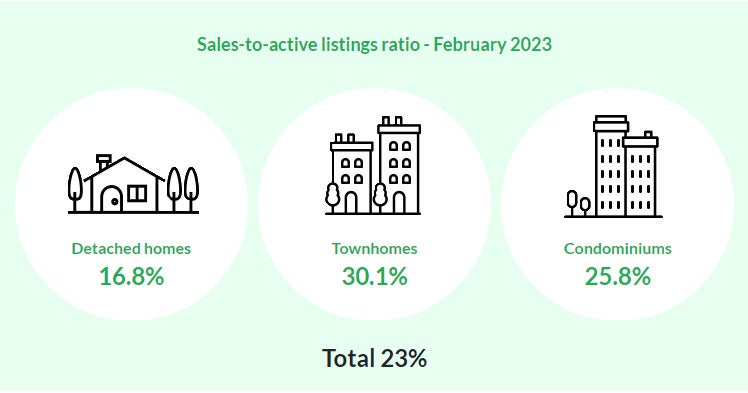 For all property types combined, the sales-to-active listings ratio for February 2023 is 23% and breaks down by property type as follows:
Detached homes 18.8%
Townhomes 30.1% 
Apartments 25.8%

Analysts generally state that downward pressure on home prices occurs when the sales-to-active ratio moves below 12% for a sustained period, while prices of homes will often have upward pressure when it surpasses 20% over a sustained period.
As of February 2023, the MLS® Home Price Index composite benchmark price for all residential properties in Metro Vancouver is $1,123,400. This represents a 9.3% decrease when compared to February 2022, but a 1.1% increase compared to January 2023.

Sales of detached homes during last month reached 514, a significant decline of 49.1% compared to the 1,010 detached sales recorded in February 2022. The benchmark price for detached properties is currently $1,813,100, which represents a 12% decrease from February 2022, but a 0.7% increase compared to January 2023.
Sales of apartment homes also declined significantly in February 2023, reaching a total of 928, a 49.9% decrease compared to the 1,854 sales in February of last year. The benchmark price of an apartment property is $732,200, which is a 3% decrease from February 2022 and a 1.6% increase compared to January of this year.
Attached home sales in February 2023 totaled 366, a 34.6% decrease compared to the 560 sales in February 2022. The benchmark price of an attached unit is currently $1,038,500, which represents a 6.3% decrease from February 2022, but a 1.8% increase compared to January 2023.
THE TAKEAWAY:
With the announcement that the Bank of Canada (BoC) is holding their interest rates over the continual raise that the public has seen at every opportunity over the past year, it seems to have caused more purchasers to get off the sidelines and into the market. This is also a typical traditional market action during the spring as people shake off their holiday hangover.
 
Currently there is very low inventory (although gradually increasing) and there are growing contingents of buyers that are now starting to enter the market with the belief that the increases are over. This will likely lead to more competition for homes (supply and demand principal) and could lead to upward pressure on pricing should we not have more homes enter the market over the next passing weeks.

We have noticed on the rental side, that there has been an uptick in the rental market for people looking for rentals with many of them stating "the owner is selling the unit", which again is an indicator that savvy investors have realized that there is low inventory, which means they can command more for their sale.